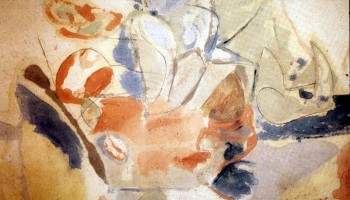 Helen Frankenthaler, whose abstract paintings helped define the Color Field movement, has died at age 83, according to news reports.
Shedied today at her home in Darien, Conn., after a long illness, her nephew said.
Frankenthaler was known for "creating sensitively colored abstract works using thinned washes of translucent paint that stained her raw canvases, achieving qualities similar to watercolor but often on a vast scale," The Boston Globe writes in its obituary (subscription required).
Her 1952 painting Mountains and Sea hangs in the National Gallery of Art in Washington. In 2002, she was awarded the National Medal of Arts.
Continue reading here
Leave a Reply