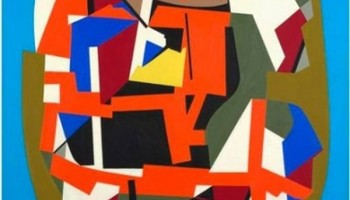 Nearly 100 newly discovered early works from Ad Reinhardt are being shown for the first time. Ad Reinhardt: Works from 1935-1945 is being exhibited at the Pace Gallery in New York from Sept. 15th through Oct. 15th, 2011.
A cache of nearly one hundred of the artists oil's, gouaches, drawings and collages that have been in storage since the artists death have recently been discovered and offer fresh insight into the development of one of Americas most creative minds at a time when Abstract Expressionism was still very new.
More information at Pace Gallery's website.